since it's begginnings in 1969.
History
Quiksilver has combined function, fit, art and fashion to develop boardshorts and clothing for mountain and ocean lovers across the globe. While still sticking to the core roots of the mountain and the wave, Quiksilver has expanded to encompass legendary brand DC Shoes and the female-oriented Roxy brand.
Challenge
In this era of financial downsizing, Quiksilver needed to streamline its production and reduce overhead. Taxed with a fluctuating global supply chain, they also needed to be flexible enough to accommodate future realities.With an ever-changing array of materials, prints, and technologies - we were happy to help them solve their issues.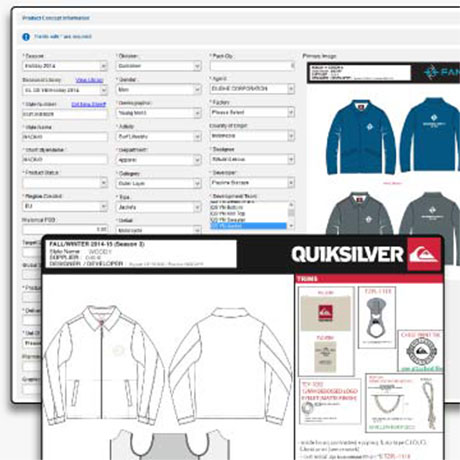 TO the ResCue
Frontech stepped up and
delivered
A solution that was robust and reliable while allowing the scaleable roll-out that the situation required. Attention to specific details like specially endorsed products and ongoing support has made the FAN PLM system the heart of their design and production cycle.
"FAN PLM worked closely with us in order to gain an acute understanding from an internal point
of view. They took this understanding and developed a successful solution that performs as designed."
MICHAEL TASOOJI
former Quiksilver CIO


Want to work with us?
Get in touch